An Entrance to Mention;
the Park Pardon Principles, 2014

A4, 52 pages, seven colour risograph printed, glue binding with book fabric, embossed wraparound cover and screenprinted metallic cover.

This is a book about the park, its people and places. It was made during a three-month internship at Afreux.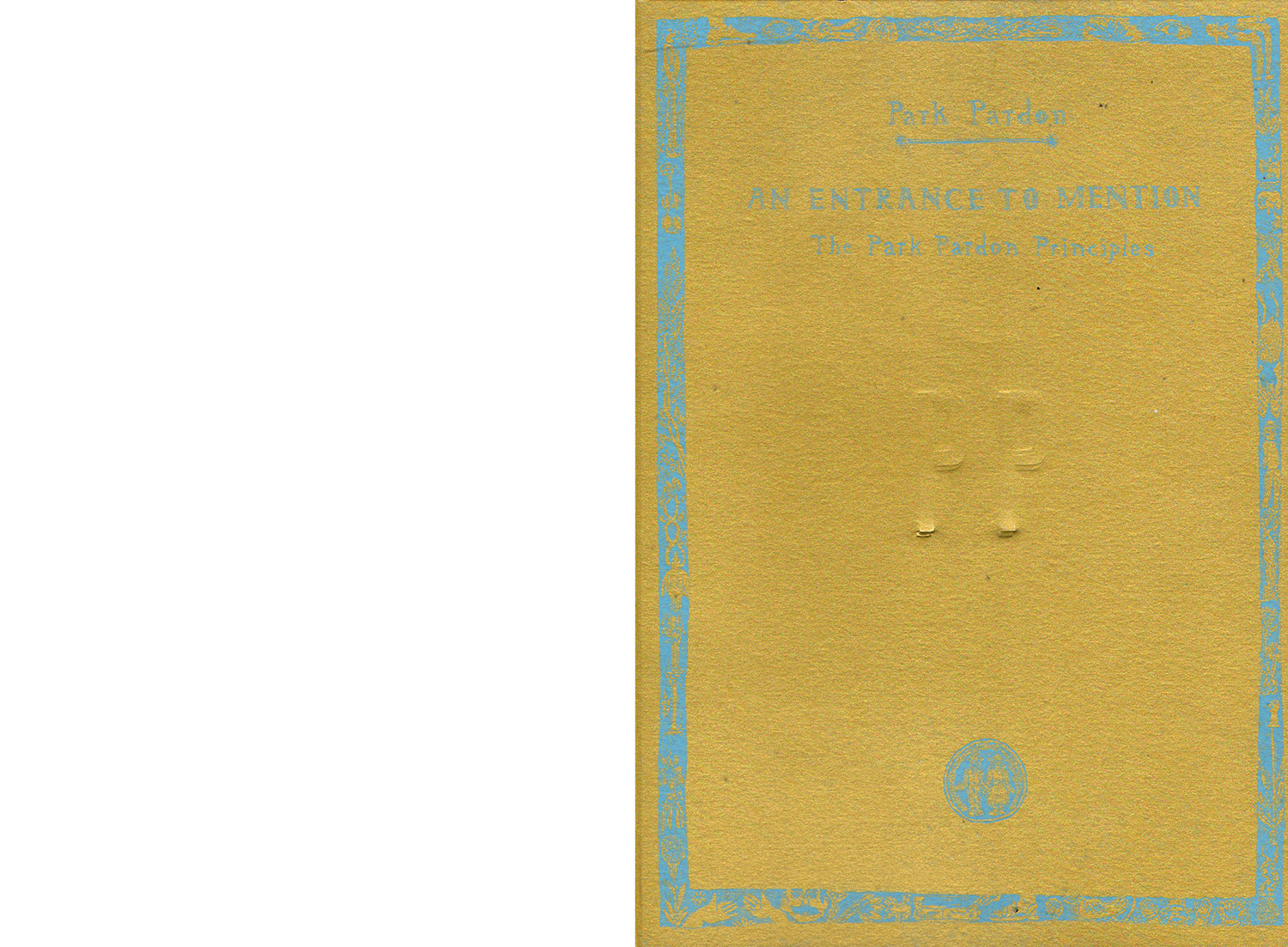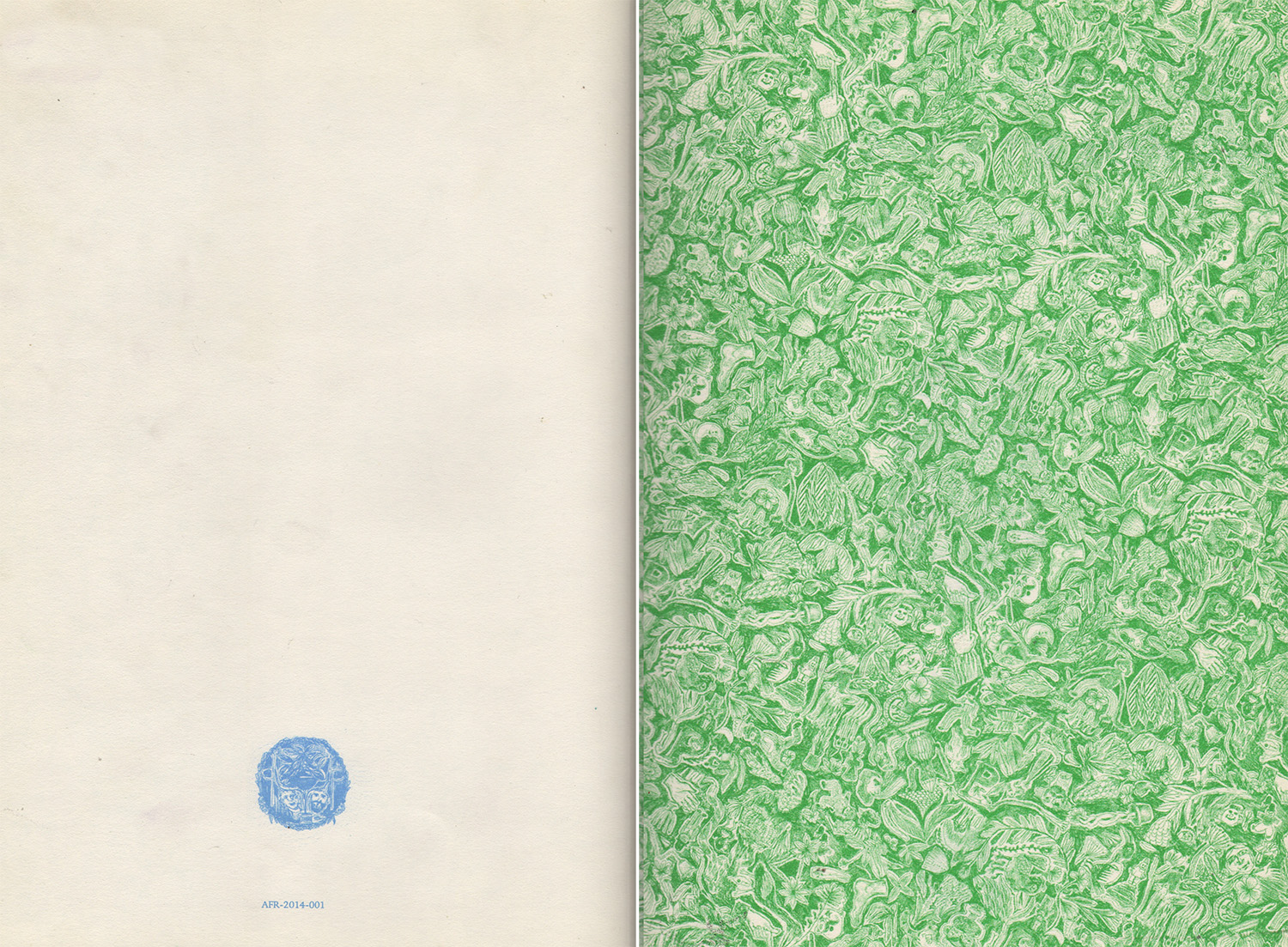 Een Afzonderlijke Samenkomst,
2017
This publication was made within the framework of Knust's book projects.