An Entrance to Mention;
the Park Pardon Principles, 2014
This is a book about the park, its people and places. It was made during a three-month internship at Afreux.
A4, 52 pages, seven colour risograph printed, glue binding with book fabric, embossed wraparound cover and screenprinted metallic cover.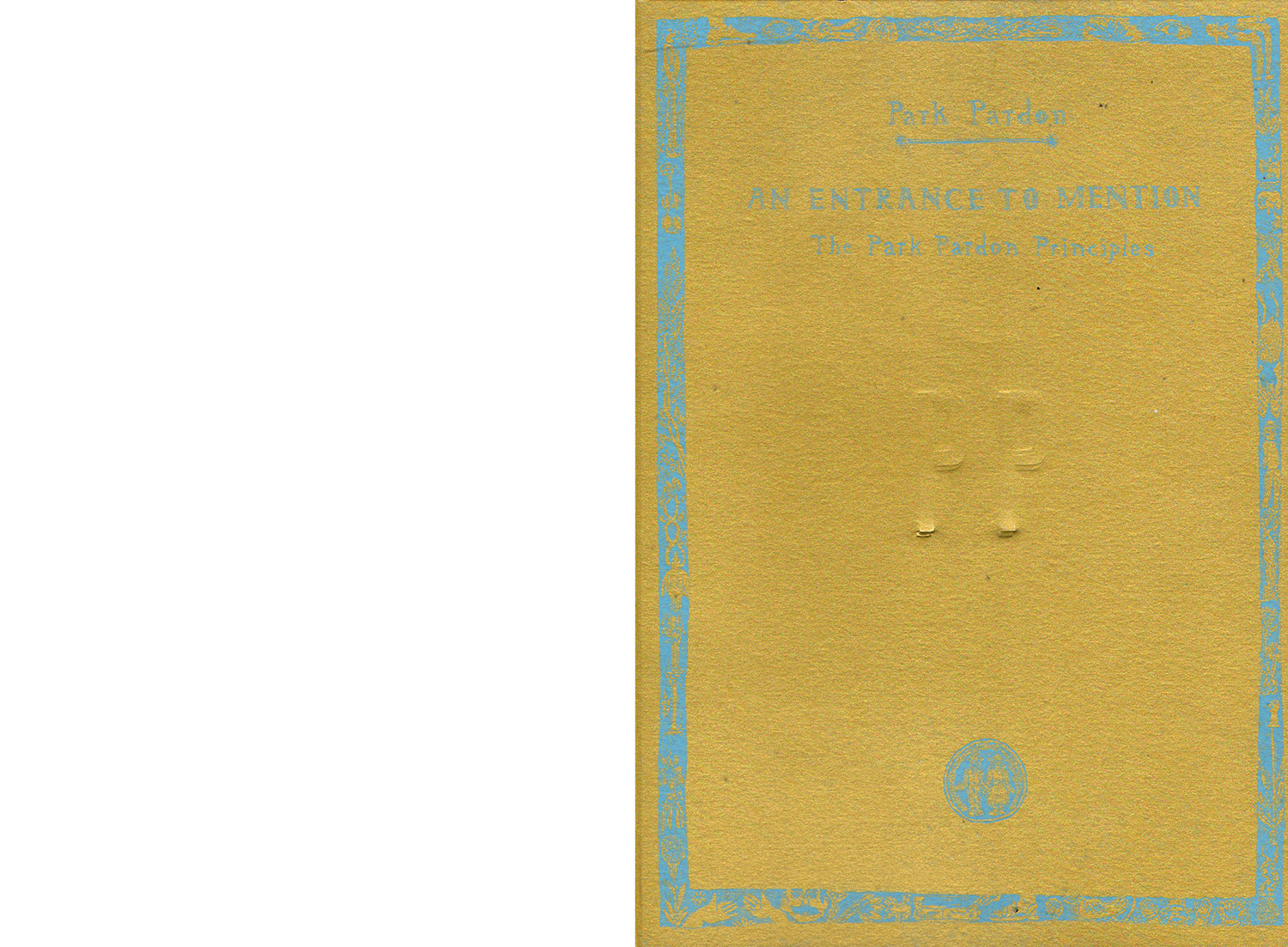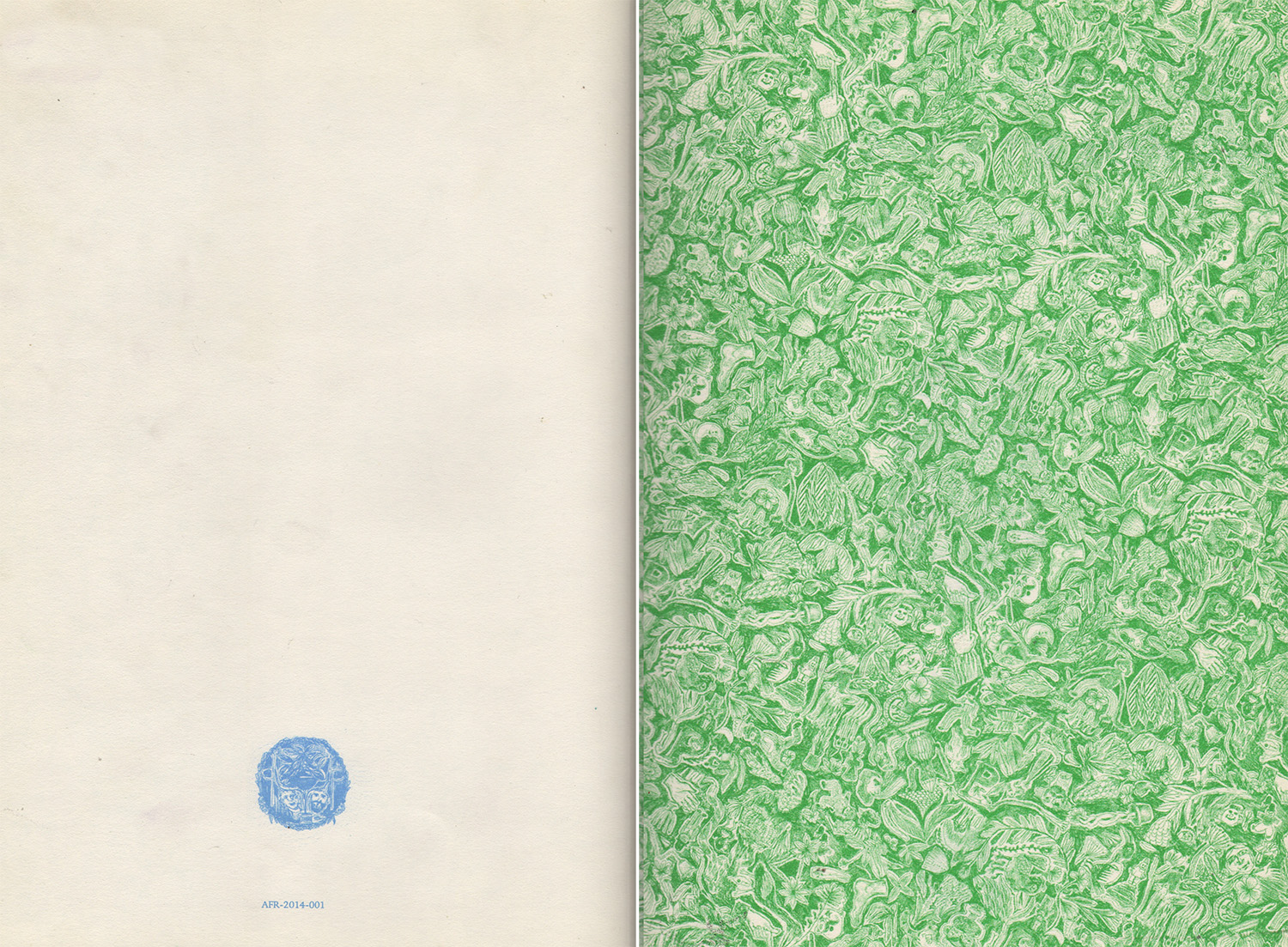 Een Afzonderlijke Samenkomst,
2017
This publication was made within the framework of Knust's book projects.